SAT13/08 Big Night Lyrics with Classical – Sitges Midnight Concert Port de Sitges Marina
By
Visited 1017 times , 1 Visits today
Start Date: August 13, 2016
End Date: August 13, 2016
Time: 11:30 pm
Email:
info@concertsdemitjanit.com
Location: AUDITORIO DEL CENTRE, Port de Sitges 08870 Sitges, Barcelona, Spain
Claim Ownership
Description
Enjoy the warm summer evenings with free live music at Sitges Marina (Port) Aiguadolç
Almost all events are at Centre 'Captains Tower' Auditorium (Be prepared to arrive early for seating and even then, to possibly stand)
Next to the Captains office, on the road into Sitges Marina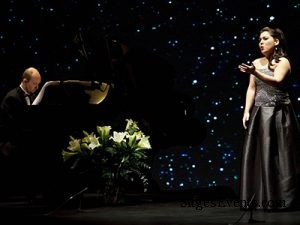 Saturday 13th August 23.30hrs/11.30pm – Big Night Lyrics – Classical
For the public who wants to revel in the great style of classical music, this Midnight Concert is perfect. We will have the Soprano Maria del Mar and Tenor Facundo Muñoz, accompanied on the piano by… Maxim Shamo. mariadelmarhumanes.com & maximshamo.com

At Auditorio del Centro /Centre Auditorium (map)
Torre de Capitania – Port de Sitges 08870 Sitges, Barcelona, Spain
At BlueCat Auditorio del Mar / Sea Auditorium (map)
Port de Sitges 08870 Sitges, Barcelona, Spain

View Larger Map
---
Festival Port de Sitges
Desde el Port de Sitges-Aiguadolç y gracias a su Fundación Cultural, presentamos el FESTIVAL PORT DE SITGES'14.
La dirección del Festival ha considerado pertinente para este año aglutinar y optimizar esfuerzos y recursos, presentando un evento más compacto y de calidad, que reúne las diferentes secciones que componían el pasado año nuestro festival.
De esta manera el 2014 agrupamos las distintas actividades en dos auditorios.
-Auditorio del Centre: un emplazamiento más íntimo y acogedor habilitado en medio del paseo principal del recinto portuario.
FESTIVAL PORT DE SITGES, todo un espectáculo para vivirlo… te gustará!
About the Organizers :
Cultural Foundation of Port Sitges

FREE
Related Events
Start Date: October 5, 2019
End Date: October 5, 2019
Time: 8:00 pm to 10:00 pm
Location: Carrer Davallada, 12, 08870 Sitges

View Event Detail

Start Date: September 16, 2019
End Date: September 25, 2019
Time: 9:00 am to 12:00 am
Location: Sitges, Barcelona, Spain

View Event Detail

Start Date: September 1, 2019
End Date: September 11, 2019
Time: -
Location: Sitges, Spain 08870

View Event Detail